Relocating in the moving industry is called commercial moving. If you are planning to relocate your office, you should try to avoid as many disruptions as possible. Be it to your business operations, clients or suppliers. Moving to another office requires serious planning and preparation. There is a reason why commercial moving services are a thing. It is because relocating to a new place is not an easy task.
There are many companies that offer commercial moving services in Singapore, but that does not mean that you can just leave them to do everything. That is why we will be sharing with you a step by step commercial moving checklist 2022 that ensures your move will be a smooth and efficient one.
Step 1 - First Things First - Paperwork!
The following things should be done approximately 4 to 6 months before your moving day.
Review your office lease. Check the lease and see whether it clashes with the day that you are planning to leave. Leaving earlier than agreed on the lease may cost you to lose your deposit money. They may also ask you to be responsible for any damages that may occur during the move.
Get quotation from commercial moving company. This will give you plenty of time to do your research on individual companies and lead you to your decision. I can't stress this enough. Start early on this to give you a head start. Do not leave things to the last minute!
Set a moving budget. Relocating can cost a lot of money, especially if you are hiring a mover. So it is best to allocate a budget and stick to it.
Assign someone to oversee everything that happens. This person will be able to allocate tasks and make sure that everything gets done on time.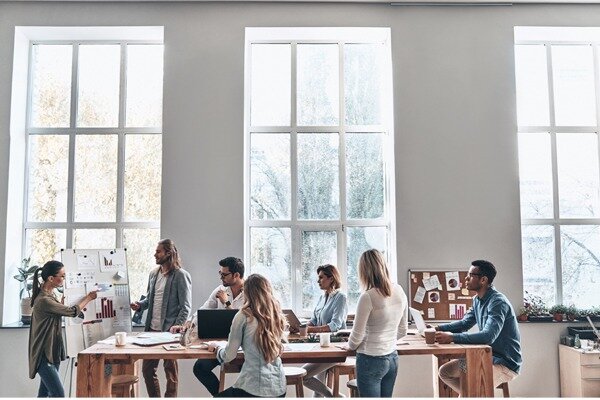 Step 2 - Communicating to your staff and customers
Once the moving day is confirmed, you can carry on the second step.
Let all your staff know about the moving date and new office address.
Create a list of who needs to be informed about the changes in address. Clients, suppliers, telephone companies, insurance companies etc.
Make sure that the person you appointed to oversee everything has allocated tasks for each and every staff member.
Make sure to confirm with the movers in Singapore about the date and time of the relocation.
Step 3 - Preparation for Commercial Moving
The third stage of commercial moving is to prepare all the logistics from your current office.
Prepare a detailed floor plan for your office.
Measure the new office and see whether your furniture can fit and how you are going to lay them out.
Make an inventory list of everything that is currently available in your office.
Do a deep clean to see whether there is anything you can throw out or if there is anything that needs to be replaced.
If there is furniture that needs to be replaced, consult with a furniture company.
Place an order for new furniture and stationery, if needed. And have them shipped to the new place on the moving day. Checkout warehousing services cost if you need to store your goods temporarily.
Finalise access codes, if needed, at the new office before moving in.
Have the person overseeing everything create a moving day plan. Make sure that everyone has a task to make the move as efficient as possible.
Step 4 - Actual Moving Day
When moving day comes, make sure everyone is prepared as it will be a tedious task and everyone has to do their part to make sure everything goes smoothly.
Have refreshments prepared for your staff and the commercial moving services people if you hire. :)
Make sure that computers, phones, printers and any tech equipment is moved out first.
Assign a date for the telephone lines and systems to be operational.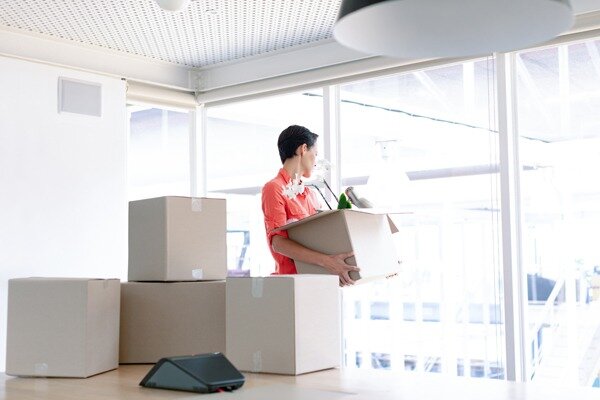 Step 5 - Settling In
After moving the boxes and furniture into the new office, it is time to settle in so you can go back to operating your business as soon as possible.
Set up all computers, television sets, printers, typically any tech equipment.
Make sure that the phone line is connected and is operating.
Update the new address on search engines and the company websites or social media accounts.
Make sure insurance has been transferred and deposits from the old lease are received.
Collect old passes, keycards and keys and send them back to the old office, and pass out the new ones.
Set up any new furniture that was bought before the moving day.
Make sure that everything is right where they are supposed to be.
And there you have it, a step by step commercial moving checklist. We hope that the list will help lessen the workload of relocation and make your move more smooth and efficient. These are the most valuable tips that most of the Singapore commercial moving services companies follow.
Commercial Moving Services Singapore
As for the companies, you do not have to worry as there are many companies that offer commercial moving services in Singapore. So you can take your time to do your research and see which moving company will cater to your needs best.
Remember to plan everything out properly and minimise the moving day to only one day. If you need more tips to aid you in your office moving, do check out this article '10 Tips To Prepare For Your Office Moving'.Also you can refer top 10 office moving services in Singapore
Happy moving!