Multi-Trans Events Singapore -
Move Anything, Anywhere, Anytime
Searching for moving of goods or products to your new Home or Office in Singapore? The four things that usually comes to our customers' mind is this:
To move without spending any effort (as little as possible)
Smart & Safe packaging and relocating process (we promise to protect your piano and valuables!)
A process that is hassle-free and transparent to your eyes
When you move into your new home, you get an amazing feeling instead of a bitter experience.
Here is a one-stop-solution to make it possible. Multi-Trans Events - an outstanding home & office moving services company with a goal to provide every move to be a better experience than your previous one. We endeavor to make customers feel that it's just a pleasant road trip.
Searching for a truck for transportation requirements? Packing and covering all items, Loading Unloading & Avoiding Damages may be hard and risky for you in between your busy schedule. Hire 2022's Best Moving Partners for you and make a tension-free move. We are specialists with a decade of experience in home moving, office moving, commercial moving and warehousing services. The best part of our company? Our friendly behavior, flexibility and extremely competitive price!
Professional Home Moving Services - Just A Call Away!
Multi-Trans Events is a professional and verified best in class home moving services in Singapore over the past 6 years. Are you looking to move your home and shift to a different location with professional manpower? Do you think it is easy to carry all the heavy furniture using your own vehicles? Do you think your family and you can shift it to another place?
The short answer is "no". Everyone hope to get an affordable quotation for their moving and warehousing services. Multi-Trans Events is the only solution for home moving services Singapore to any part of the world. Call to enquire or use our quotation system to get a quote!
For singapore home moving services consultation Contact Multi Trans Events Today!
Trusted and Dedicated Office Moving Services
Sometimes, there may be reasons to shift your office from one place to another. For office moving services , you cannot do the packing, warehousing and moving all by yourself (all by your staff for that matter). You need to ensure that your office is running and operating at maximum efficiency while we do the tough and tedious work for you.
Another major issue while moving is the damages that may occur because of improper packaging or handling. Over at Mult-Trans Event, we make sure to bubble wrap your valuable furniture and ornaments before we start the move. We will also professionally label all items properly before we move. Contact Multi-Trans Events and hire professional office moving services in Singapore, who can take care of all your headaches of moving and make you breathe better. :)
For more details about singapore office moving services in Singapore Click Here Today!
Warehousing Services and Manpower
Multi-Trans Event is one of the rare 1-stop solution in Singapore with proper warehousing services to arrange and store all your products and furniture professionally and neatly. Many business owners are competent knowledge holders in their own field but when it comes to moving and warehousing, you can count on us to deliver our best to you.
Multi-Trans Events have a good team of well-trained manpower who can solve all your moving and storage stress. As 1 of the most trusted moving companies in Singapore for logistics services in Singapore, you can count on us to give you our best!
Any clarification on warehousing services Singapore Feel free to contact us
Best Commercial Moving Services in Singapore!
Multi-Trans Event is a popular and highly affordable commercial moving services in Singapore. Our B2B customers are from retail shops, offices, museums, government offices, statutory board, SMEs, schools, clinics and many more. We also have a high-grade team of professional movers. We are Accurate, Fast and Professional when it comes to packaging, loading and unloading, storing and moving processes.
We believe that having customer's 100% trust is the only criteria to win more new orders. Hence, our policies are very open and we always set a clear explanation and process flow to our customers before process of commercial moving or home moving services
As a Singapore commercial moving services company, we keep in mind all your administrative moving paperwork as well as actual on-site moving safety requirements unlike other moving services. We pack all important files and office documents and sort them in a way not to be confused when one is unpacking and arranging it into a new office. In addition, it is important to let all your staff know about the moving date and exact time to move to the new office place so that they can get prepared.
Over at Multi-Trans Events, we are a dedicated commercial moving services Singapore company and we endeavour to conscientiously pack all your office furniture with proper plastic wrappers and handle all your furniture carefully especially when we are at the loading and unloading bay. We also ensure that your electronic gadgets such as computers, laptops, scanners, printers, face recognition machines and attendance devices are well packed and safely unpacked at the new commercial office premise.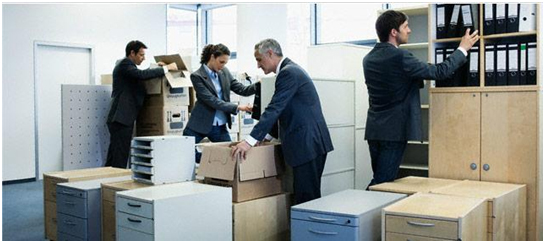 For affordable commercial moving services Call Us Today!
Also Checkout Best Moving services companies in 2022 Singapore who will make your home or commercial move faster and easier.